What?
Spinal Manipulation is a form of manual (hand-on) therapy that uses a high velocity low amplitude thrust (HVLAT). The treatment is performed by a Doctor of Physical Therapy after full physical examination and history.
Why?
In an effort to improve range of motion, relax muscles and nerves, and decrease pain, spinal manipulation is most often used to treat neck or back pain, but can be applied to all joints.
When/Who?
It is a treatment to be utilized when the patient is unable to stretch stiff structures with their own body at lower velocities, prolonged/self-mobilization, or with exercise/modalities.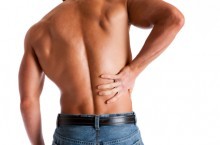 You too can experience the incredible change others are experiencing today Send in your comments and watch us get to work!
Get back to the old you. Complete the form below and get moving with ease.
More Quality Care From Vitality Spine and Sport Physical Therapy
Download and complete our patient forms prior to your visit.